Our experiment was a success! We loved flying non-stop from Miami to Milan, even factoring in the three-hour drive from our home to the Miami airport. Our plane arrived on time, but a broken jet-way delayed our deplaning by thirty minutes. We did not worry about a missed connection.  All we had to do was get our rental car and drive to Monaco. Although getting to Monaco was a little longer and chaotic than we planned due to major traffic congestion and winding roads, we were instantly charmed by the beauty of this little country of only 499 acres. Buildings in densely populated Monaco stretch from the Mediterranean Sea up the sides of surrounding mountains.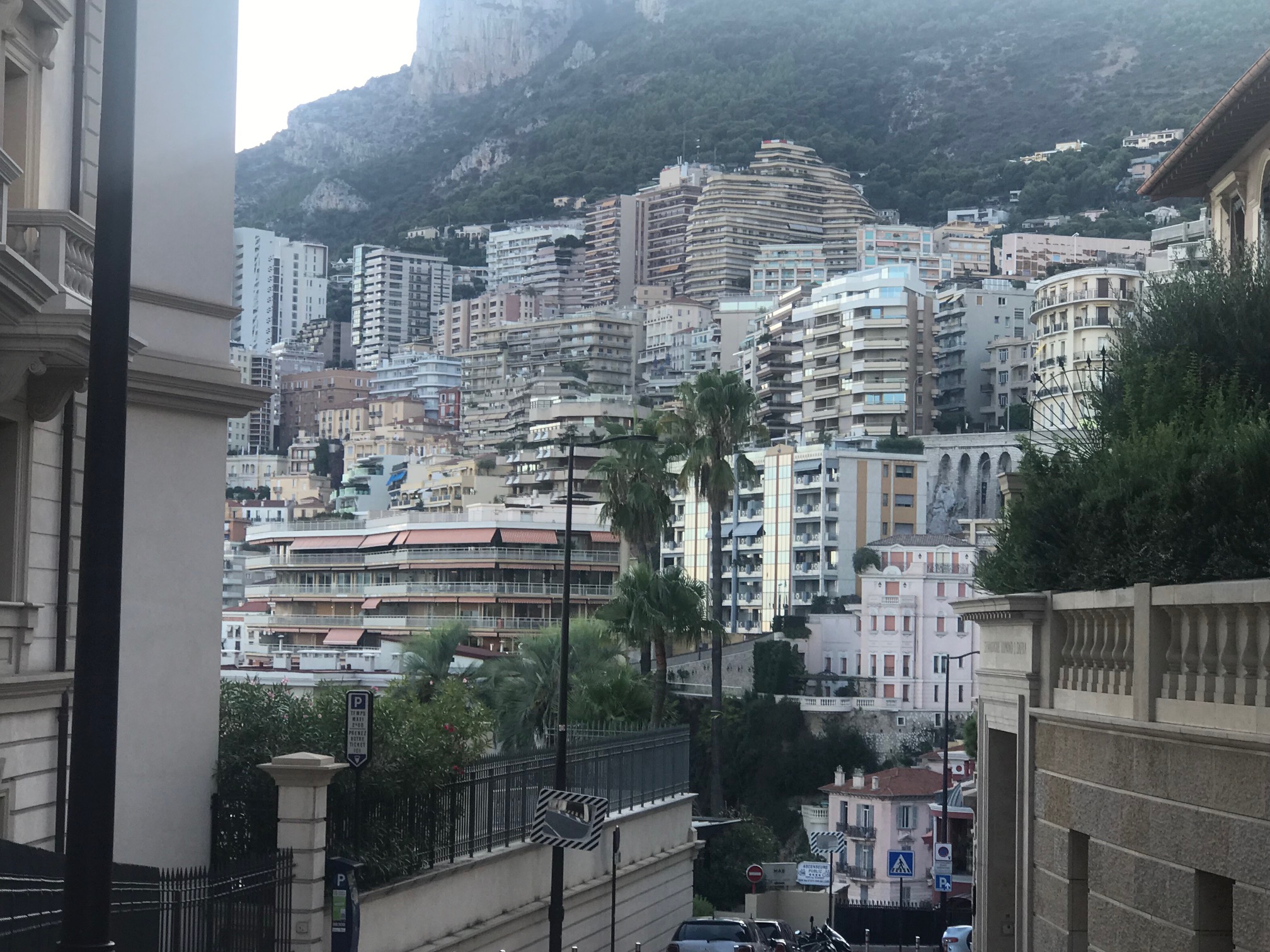 We enjoyed the balcony off our hotel room that offered a partial view of the marina.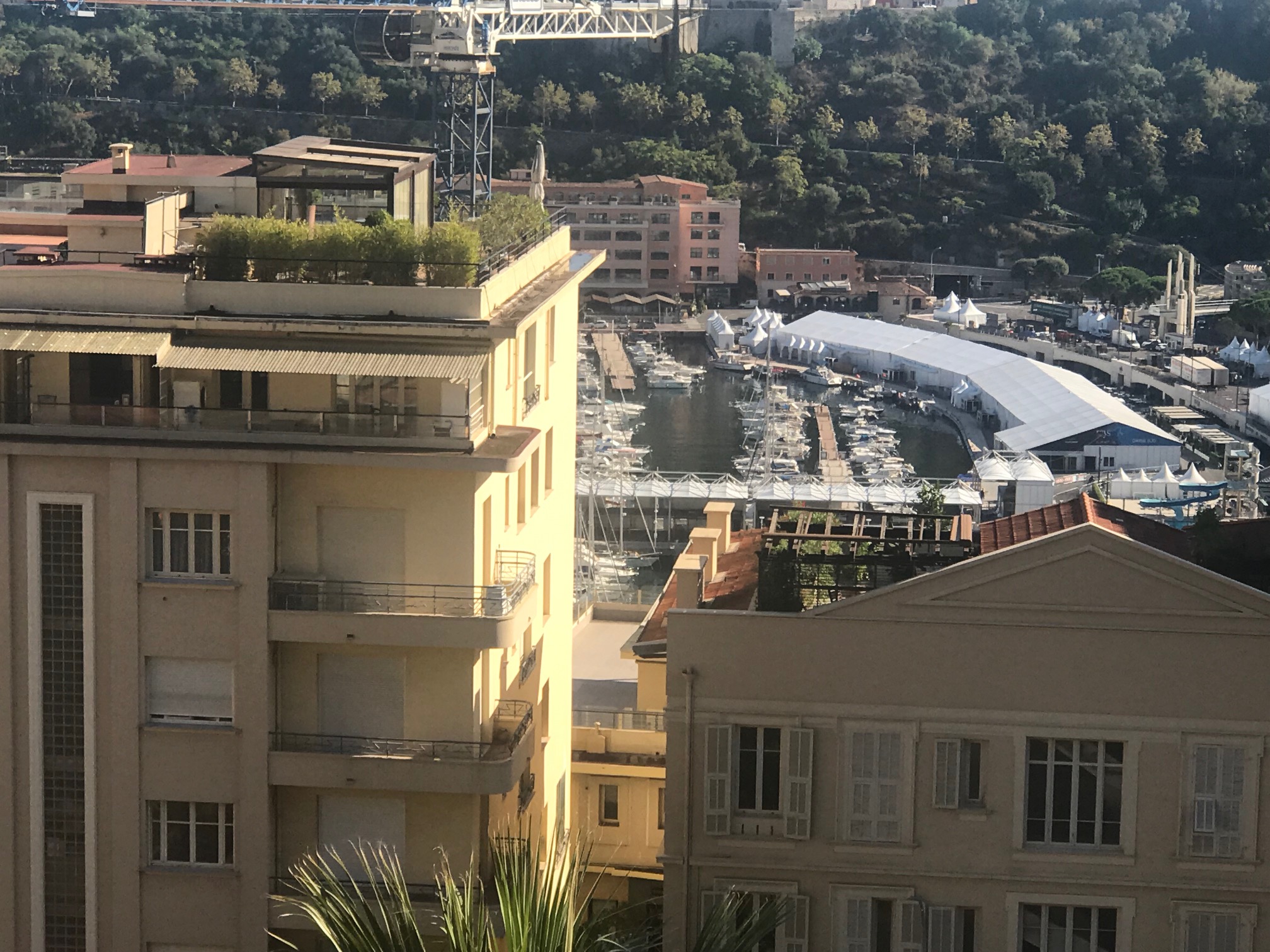 We did not have a lot of time to explore Monaco, but we loved looking at the beautiful boats in the marina and felt lucky to be here when they were celebrating the 14th Monaco Classic Week. Organized by the Monaco Yacht club, the event is the first in the world to showcase sailing and motorboats from the past.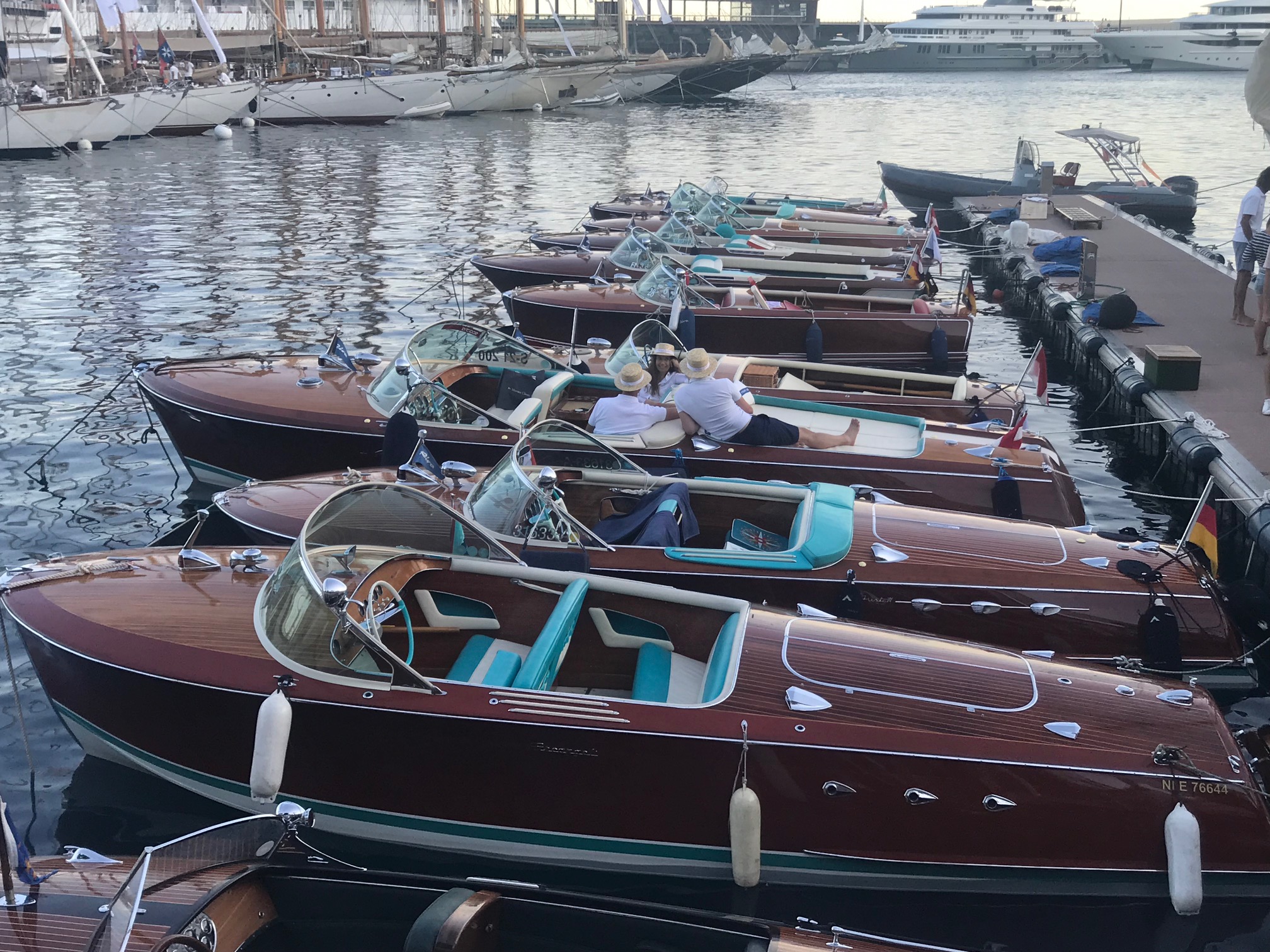 The sailboats were especially beautiful.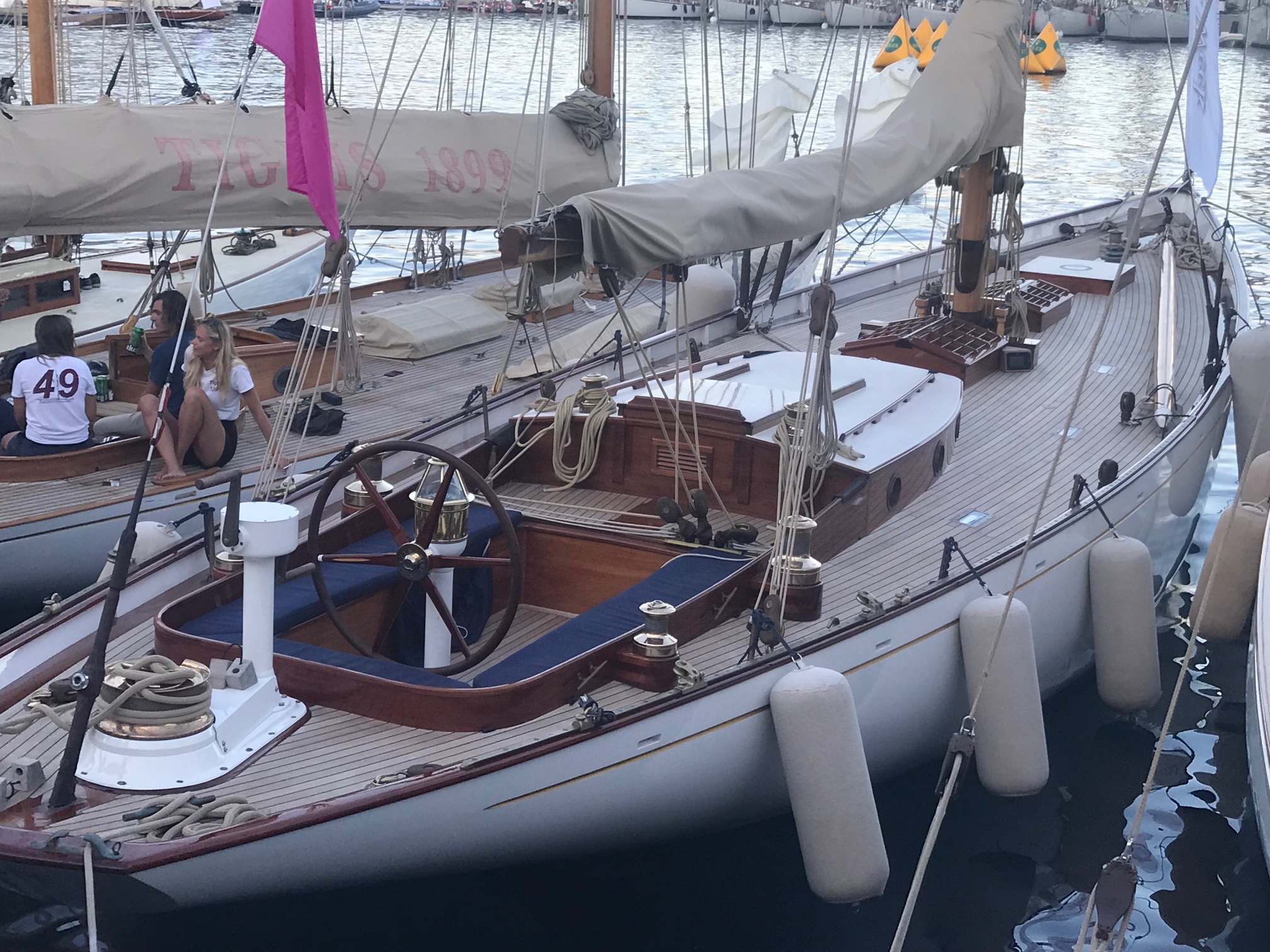 Exploring Monaco felt like being in a movie. Members of the Monaco Yacht Club were walking around the marina in their ivory pants and blue blazers and offering champagne toasts. Paul said seeing the famous Monte Carlo Casino made him think of James Bond. And beautiful people in beautiful clothes were everywhere.