The day I have been anticipating since I arrived in Peru-seeing Machu Picchu-arrived.  Located in the Andes mountains, Machu Picchu was built by the Incas in 1450 as an estate for the Inca Emperor Pachaculti.  It has frequently been called the "Lost City of the Incas" by mistake.  About a hundred years after building Machu Picchu, the Incas abandoned it because the Spanish were conquering the area.  They left guards at all of the entrances, and none of the Incas told the Spanish about its existence.  Vegetation grows quickly in this area, and soon all of the entrances were covered with trees and shrubs.  Although the locals knew of its existence, it wasn't until Hiram Bingham from Yale  rediscovered it in 1911 that the rest of world learned about Machu Picchu.
We left our hotel in Urubamba and took the train from Ollantaytambo, the massive Inca fortress we visited the day before to Aguas Calientes, which is the town of Macchu Pichu.  From there we took a thirty-minute bus ride up a narrow road to the entrance of Machu Picchu.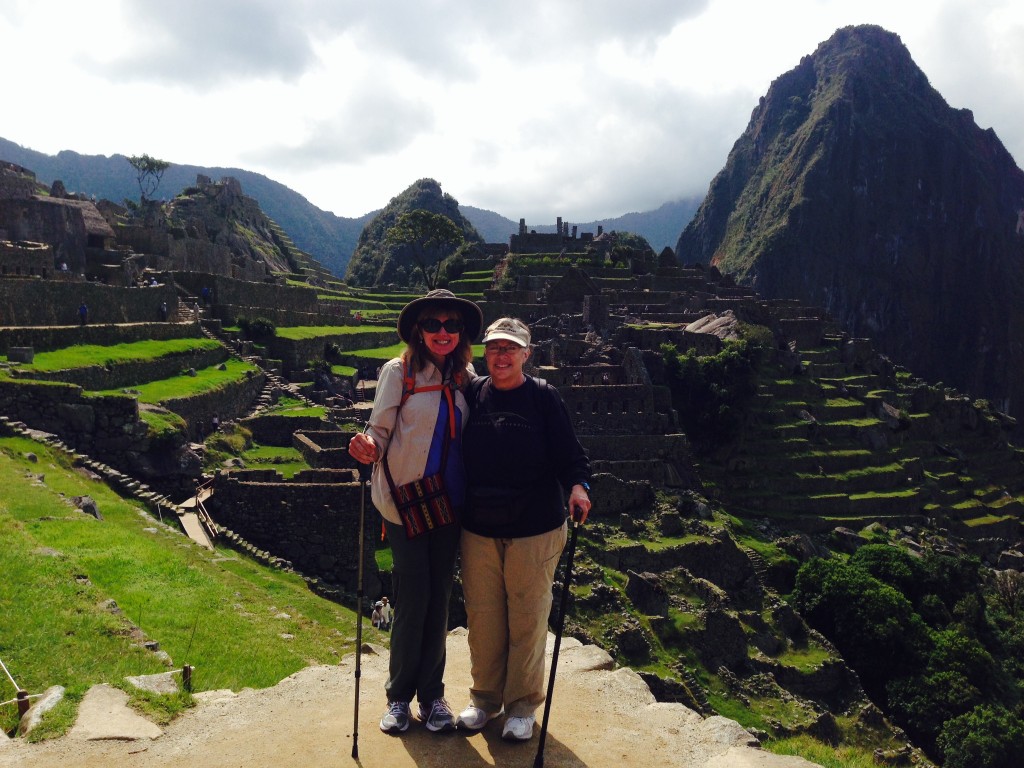 Someone told me pictures don't do Machu Picchu justice, and it is true. But I still have to share some of the amazing views.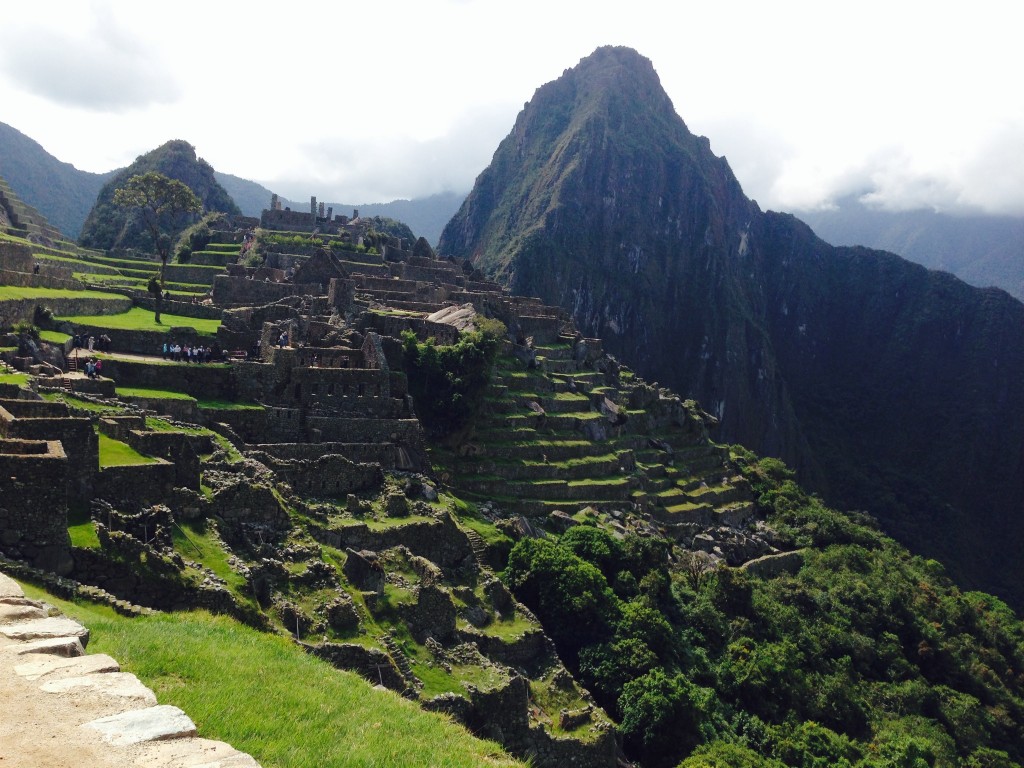 Llamas live on Machu Picchu and one of them was quite friendly. First she visited our guide Freddy, and then came to see me because she could smell the lemon drop I just put in my mouth.
Who would think I would run into friends from Minnesota two days in a row. Not only did I see my good friends Jon and Trish, but I also saw a few other people I know who were traveling with them.
After our guide gave us a wonderful orientation to the history and significance of Machu Picchu, we hiked to the guard house and the astronomical observatory.  Scientists have confirmed that the stone at the top of the astronomical observatory points exactly to the four cardinal directions. Tomorrow we are leaving at 7:00 am to hike to the top of one of the surrounding mountains to the sun gate.