This week Paul begins his annual UK golf week, playing some of Scotland's finest courses, and I will spend time in Dublin and Edinburgh.   On Monday we picked up a friend who will be golfing and showed him around Edinburgh.  Then early Tuesday, I flew to Dublin to meet friends.
While waiting for my friends to arrive, I strolled along Grafton Street and was delighted to see that Dublin still has great street performers.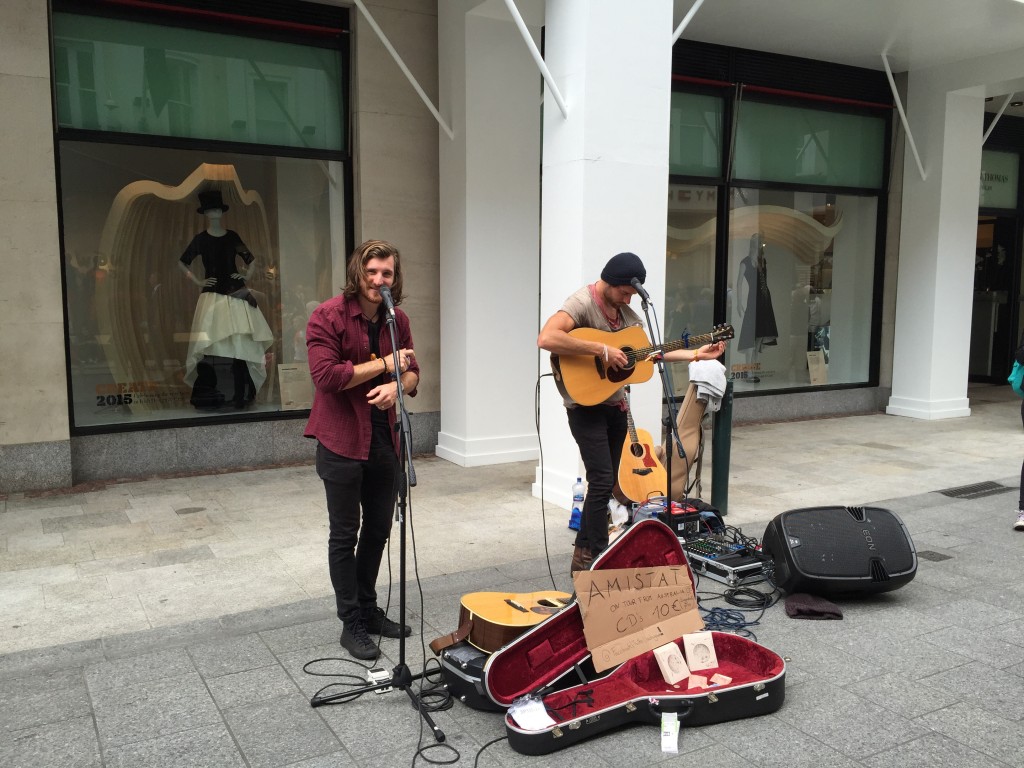 It was wonderful to connect with Minnesota friends Connie, Mary and Cathy who had just finished a week-long bike tour of Ireland.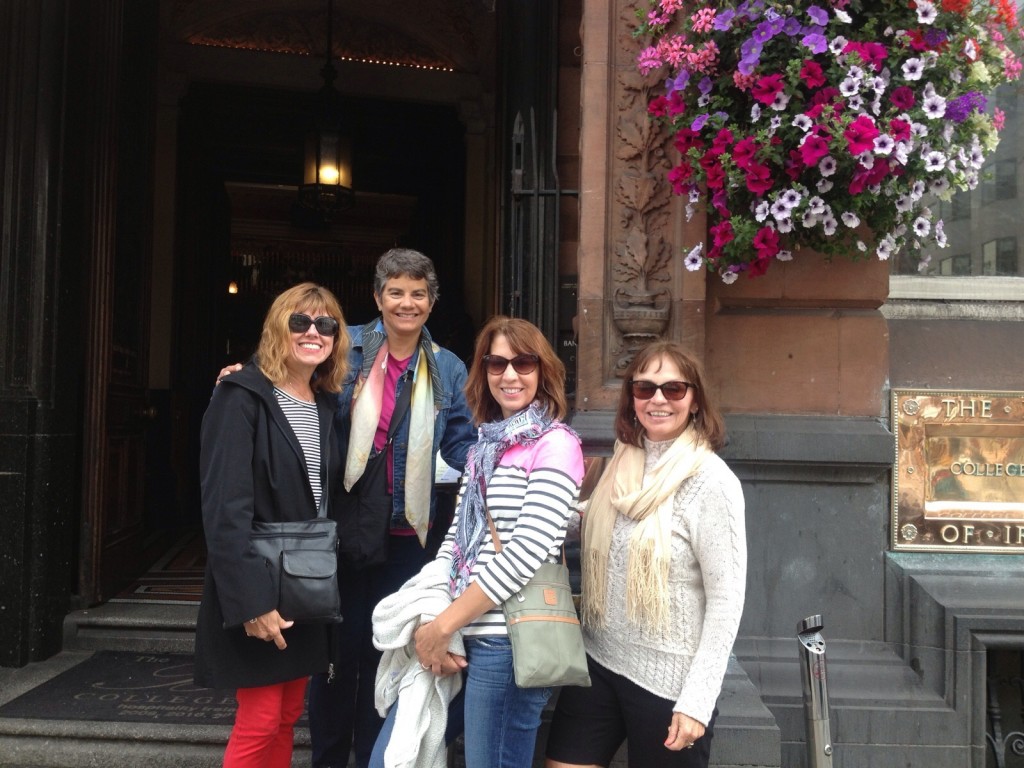 While strolling around Trinity College, the oldest college in Ireland, we saw a small group of people surrounded by men in suits looking around and talking into their lapels.  Of course, we had to investigate.  We learned that the President of Germany was at the center of the group.  It was so interesting that he was just standing around the college square talking with people.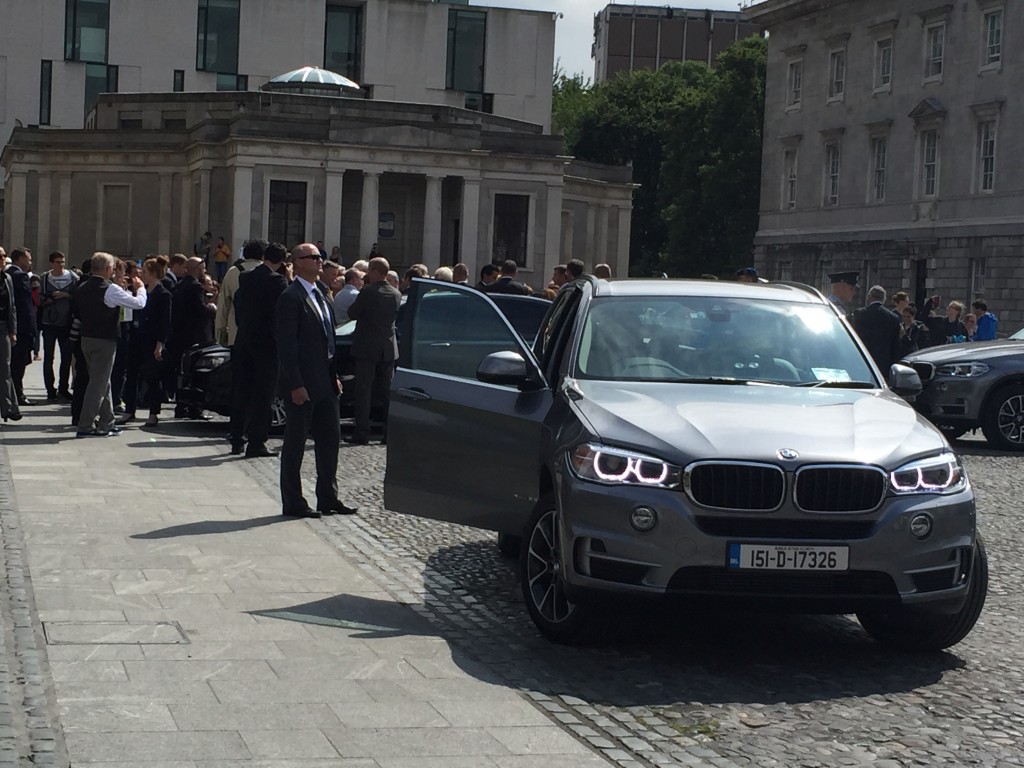 Attending the opening night performance of the Tony-award-winning musical Once was the highlight of the day.  We got our tickets two hours before the start of the play.  The Olympia Theatre has a section of unreserved seats in the balcony that you access through a separate door.  The very helpful man at the ticket office advised us when to arrive and where to sit.  It was especially fun to see this play in Dublin because it is set in Dublin.   The back part of the set was a bar and before the play started, people from the audience were on stage, drinking beer and listening to muscians who were part of the play.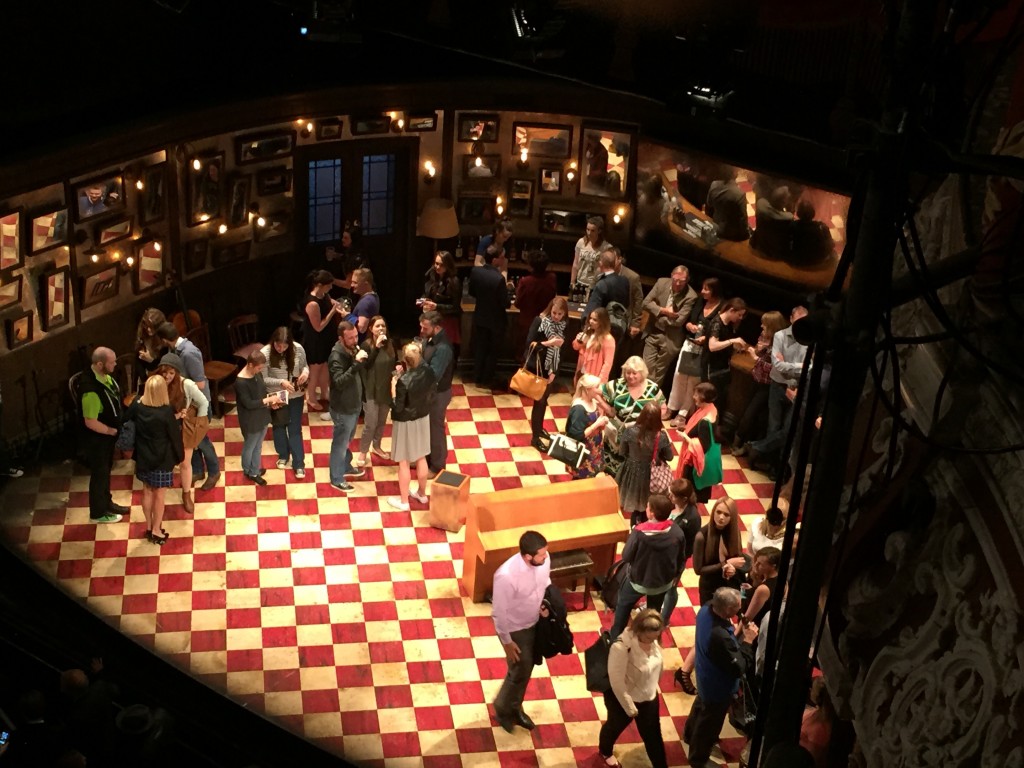 ll