Our drive from Monaco to Aix-en-Provence was a great learning experience. By the time we went through the second of at least ten toll stations, we had figured out what the lane headings meant. We only needed to use the call for assistance the first time. Between toll station two and three I found a great web site, "How to Pay Highway Tolls in France", that explained everything we needed to know and greatly reduced our stress level.
Julie, our Aix-en-Provence hostess, met us at our apartment. Our location is perfect, right off the Cours Mirabeau, the Champs Elysees of Aix and across from the  beautiful Fountaine de la Rotonde.
We are also in a great place to observe life on the street below us. Before we finished unpacking Paul noticed policemen gathering on the plaza below our window. Stepping out on our little balcony, we noticed a parade of yellow-vest protesters walking down the street. It all seemed quite peaceful until we heard a loud sound and saw the police running in to the Apple store. They evacuated the store and closed for a few hours. We still don't know the whole story, but it was interesting to watch it unfold right below our apartment.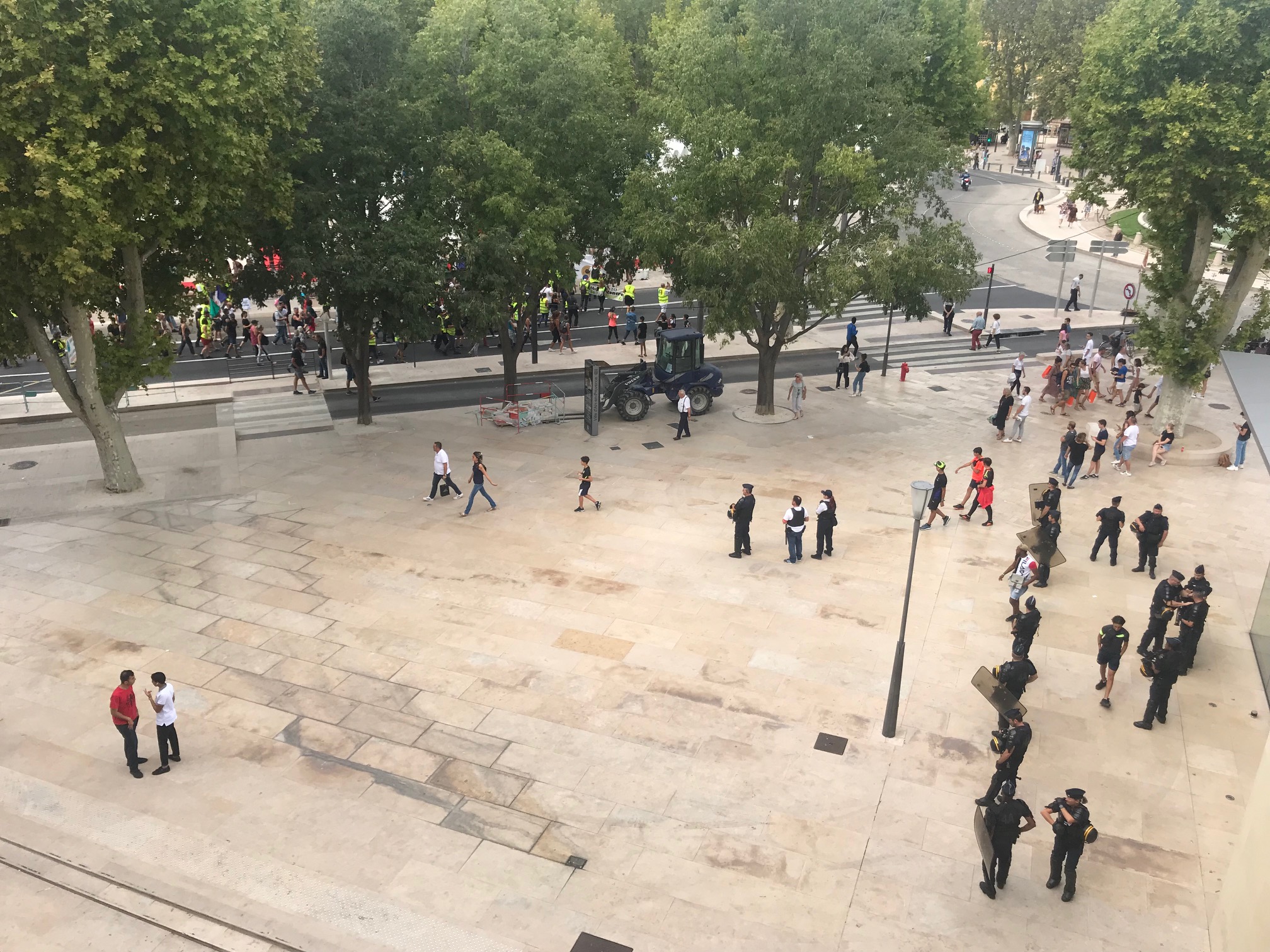 Off to the airport to pick up our friend Scott, and we were ready for our first night in Provence. Paul found a great restaurant with wonderful karma. Incontournable, a short walk from our apartment.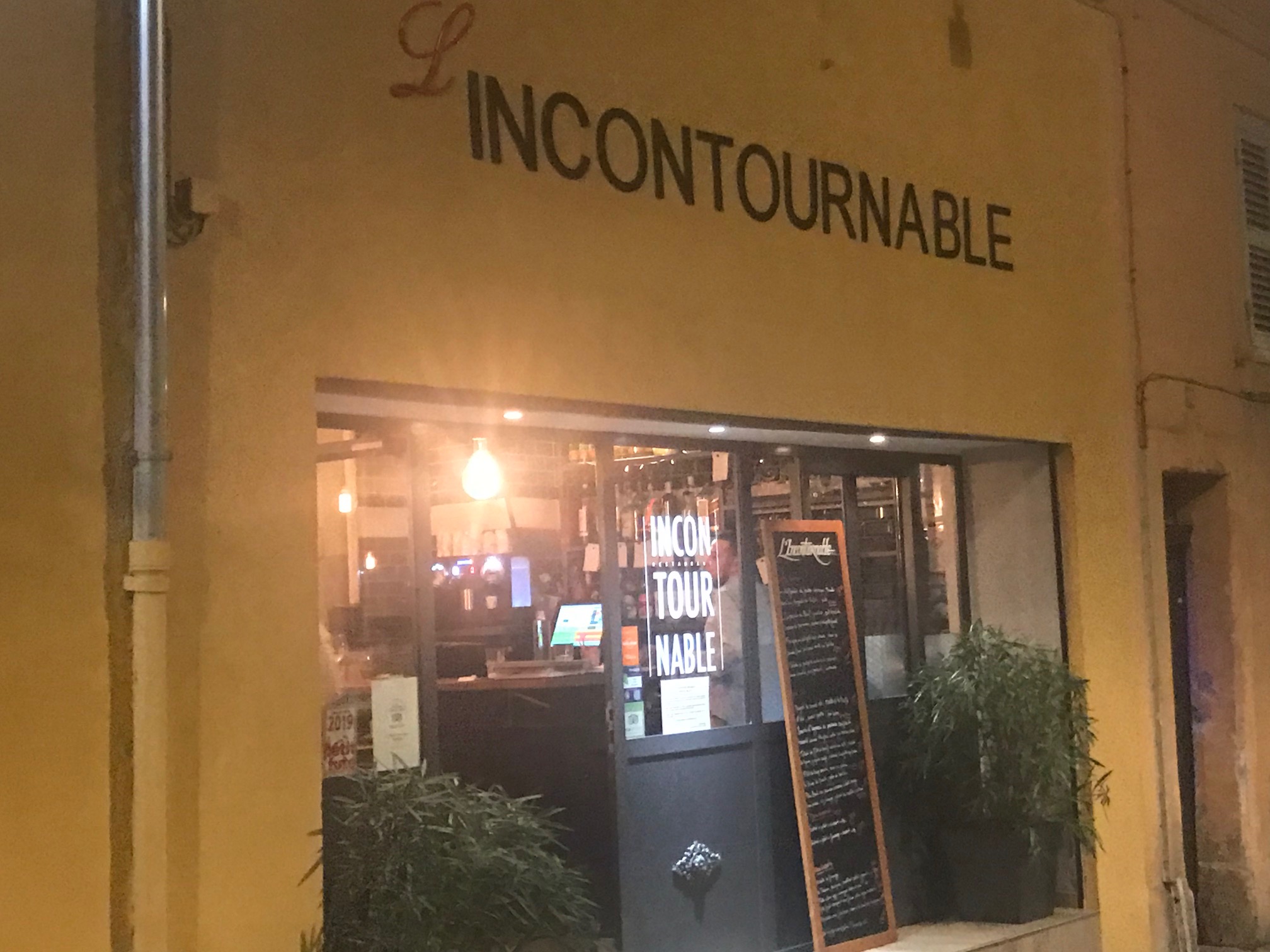 Perfect weather,friendly staff,  a beautiful setting,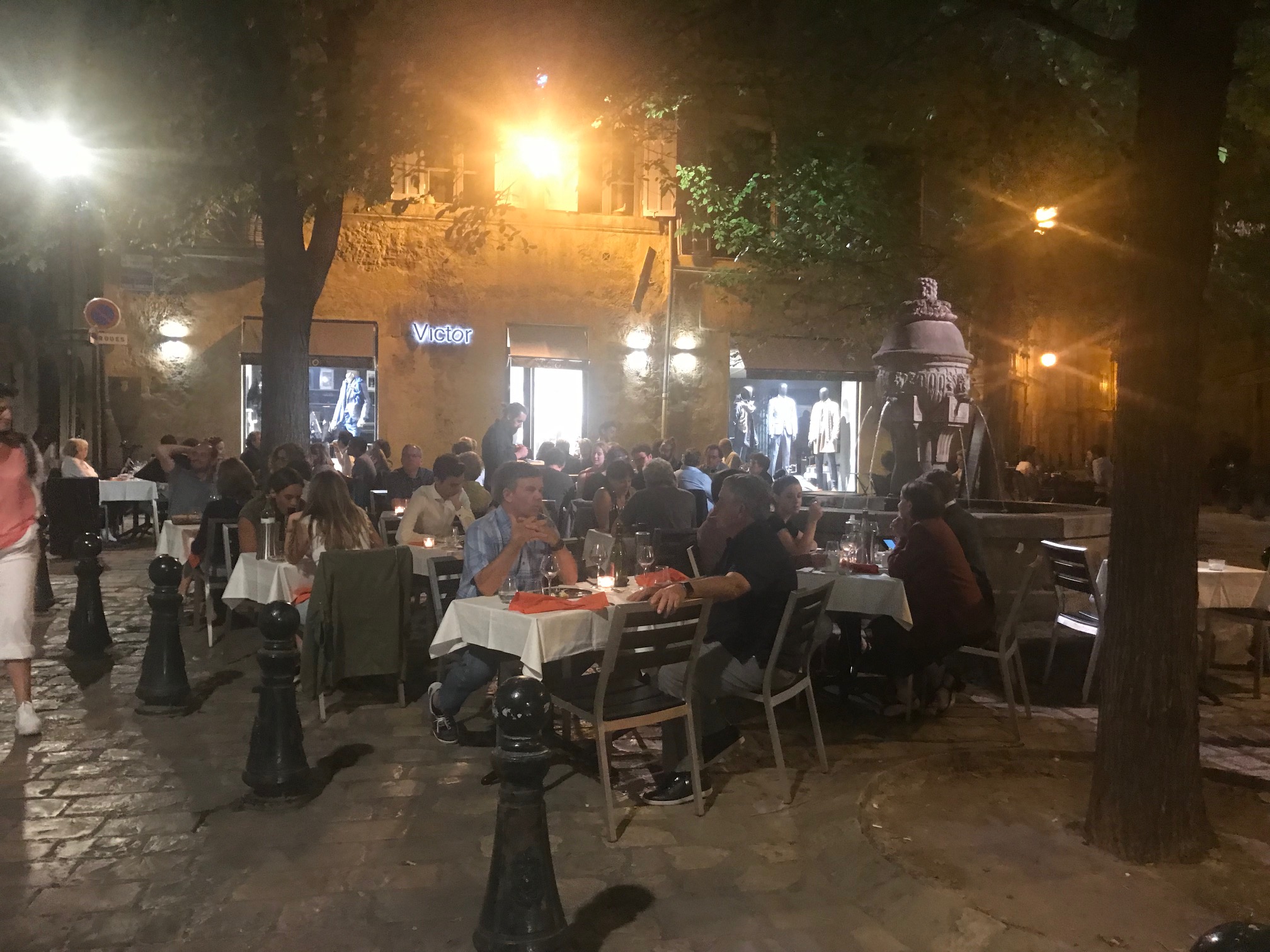 and fabulous food equaled a lovely start to our week in Provence.