Every day I see something beautiful in Paris, but today seemed especially full of beauty.  We started our day on the "other side" of the Arc de Triomphe because we wanted to find the meeting site for our wine tour next week.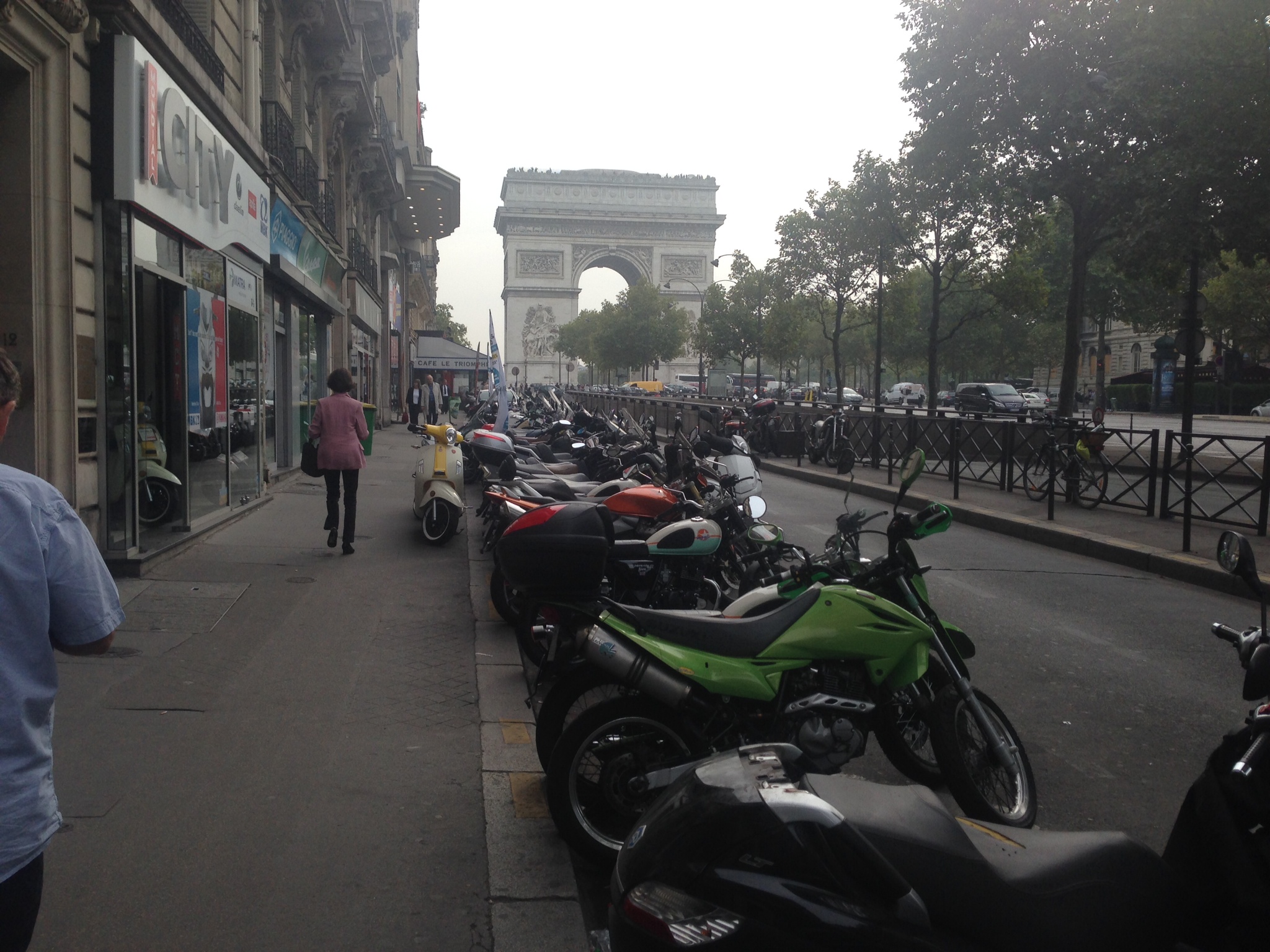 We strolled the Champs Elysee, again, and the Tuileries Garden, again, and went to the Orangerie Museum, a most beautiful little museum.  The main attraction is Monet's Water Lilies displayed in two rooms specially designed to display them.  We were so glad that we had visited Giverny where Monet painted these beautiful paintings before actually seeing them.  There was a wonderful collection of Renoir works, as well as paintings by Matisse, Picasso, Modigliani, Rousseau and a number of other painters with whom I was not familiar.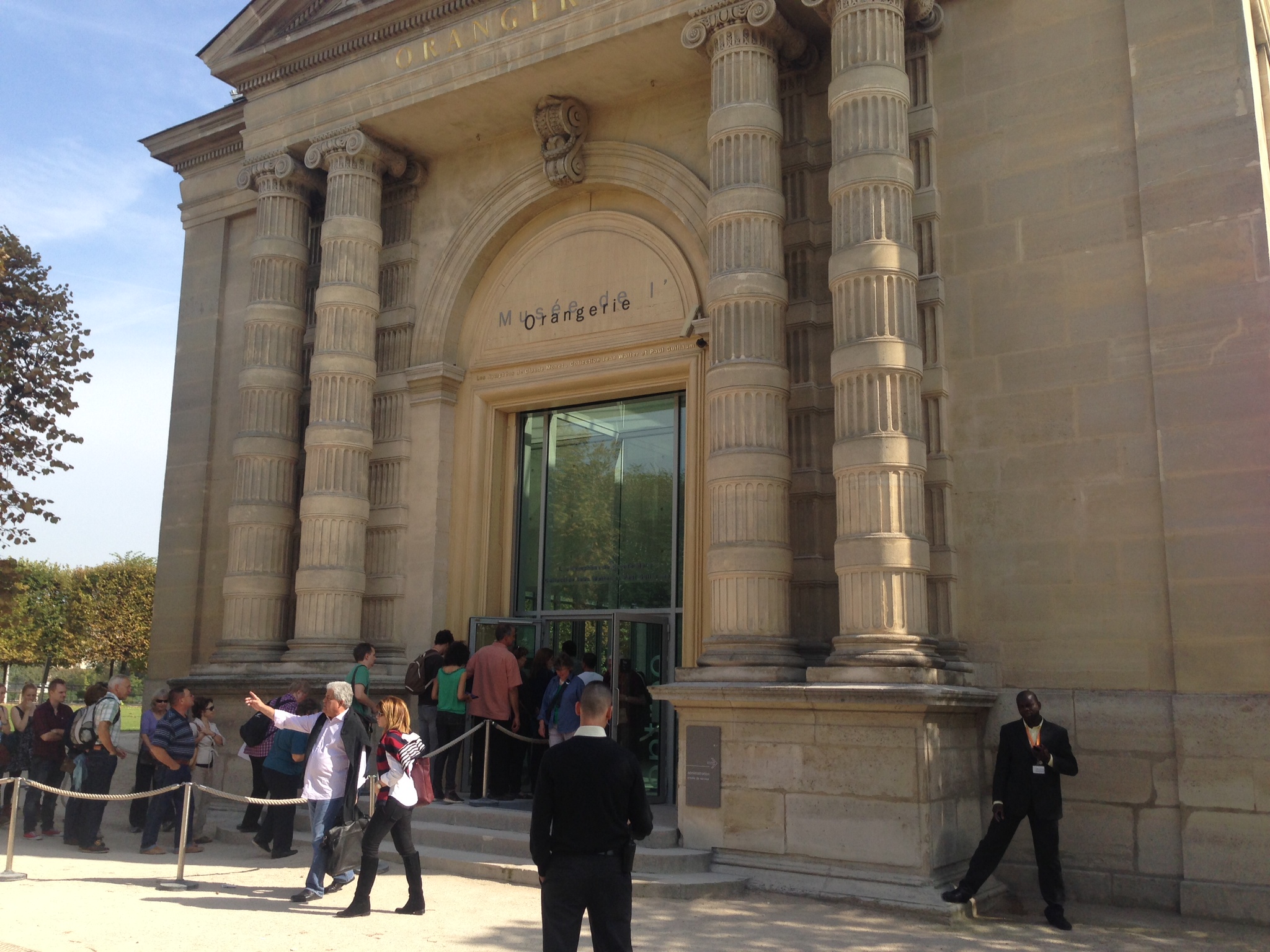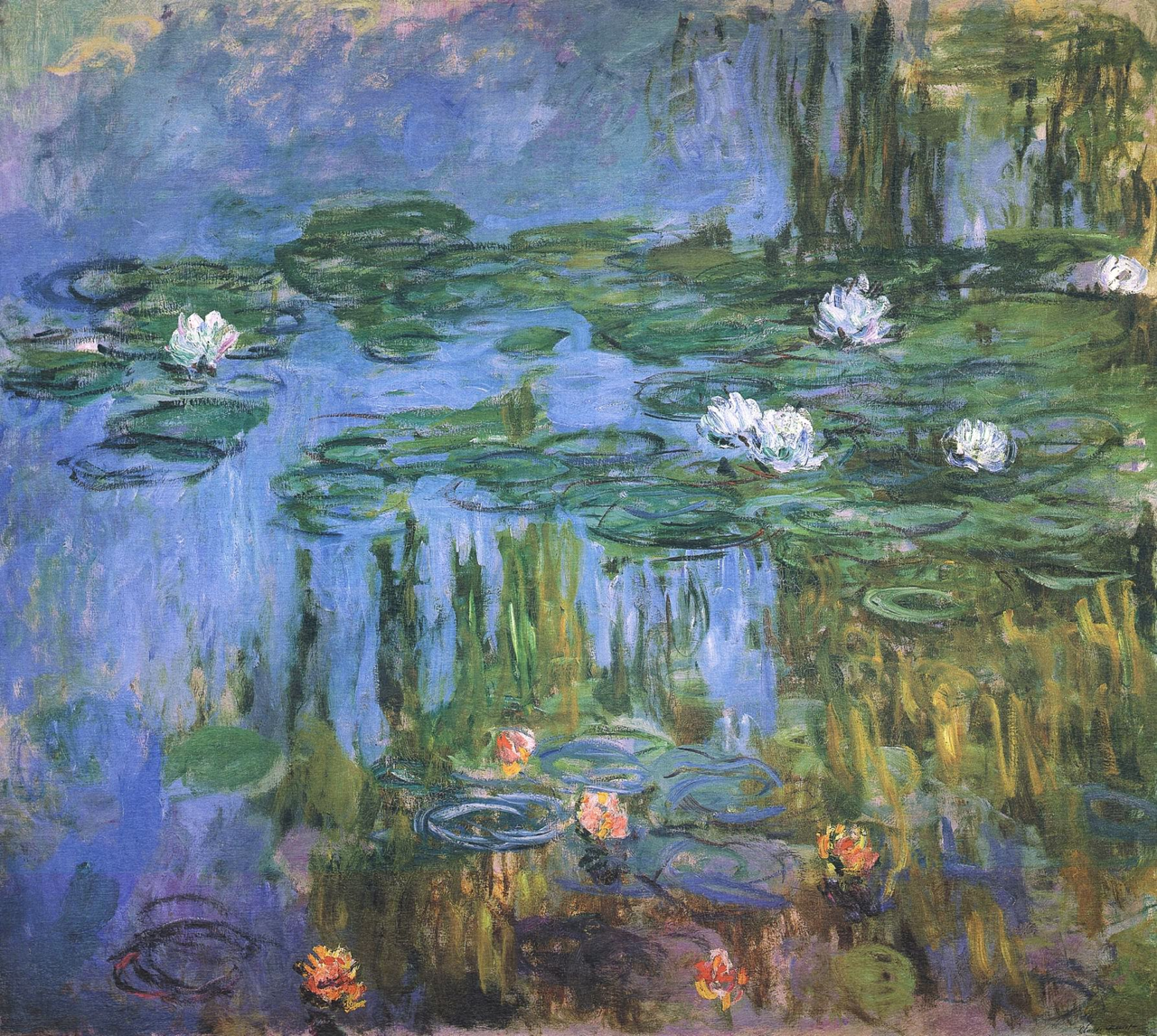 We stopped for crepes from one of the little stands along the Tuileries Gardens.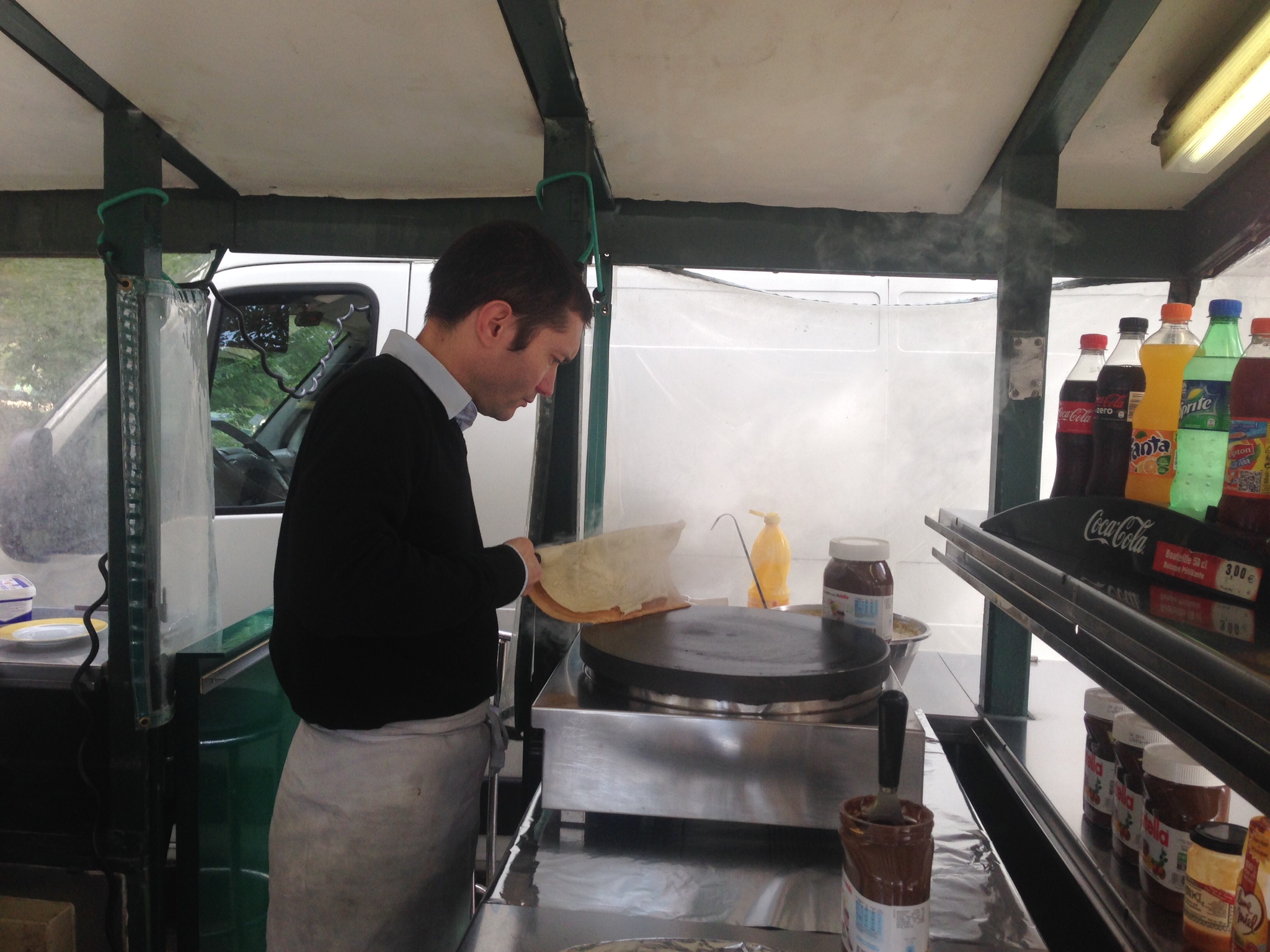 Paris has such beautiful little gardens all over the city.  After finishing our crepes, we washed our hands at one of the many fountains around the city and discovered this little gem, a tiny park with just a couple of benches.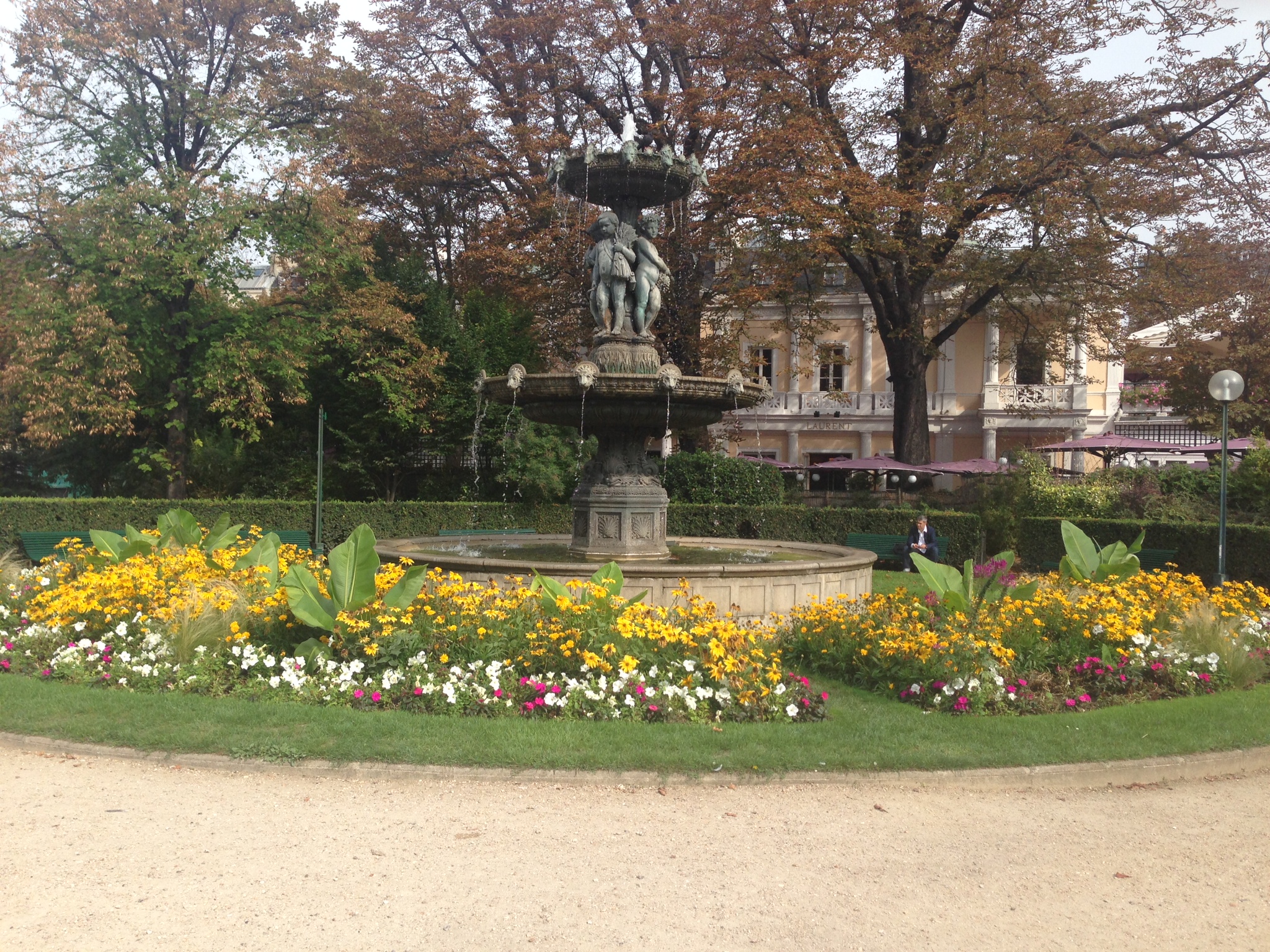 As we came to end of our walk through the Tuileries, we noticed some tents set up and went to investigate.  It is Fashion Week in Paris, and the tents were for some of the designers.   I have never seen so many beautiful, fashionably-dressed people in one place before.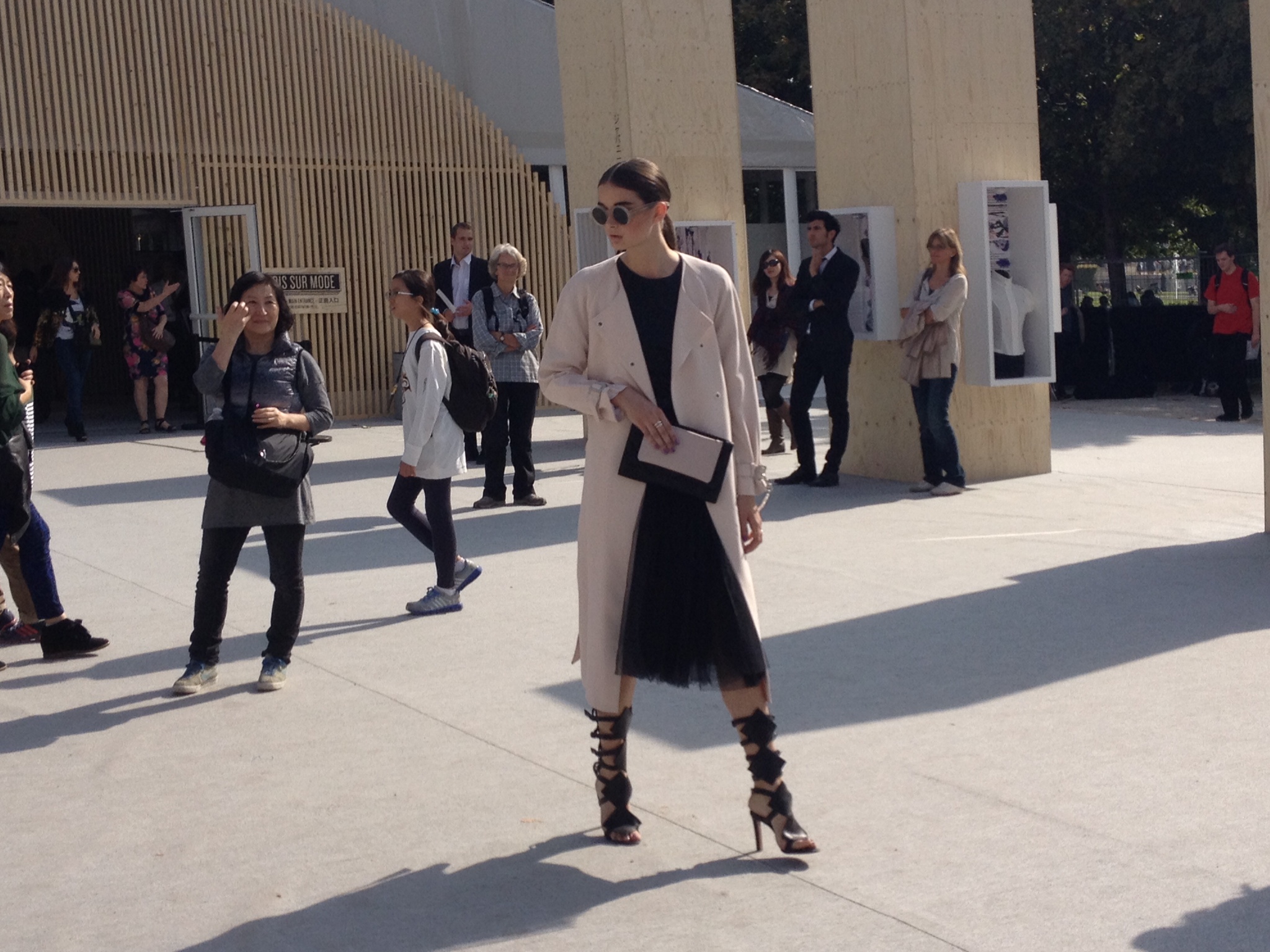 We ended our walk in the lovely Palais Royal Courtyards.  As we left the courtyards, we passed a number of vintage designer stores.  Looking at their display windows was like being in a fashion museum.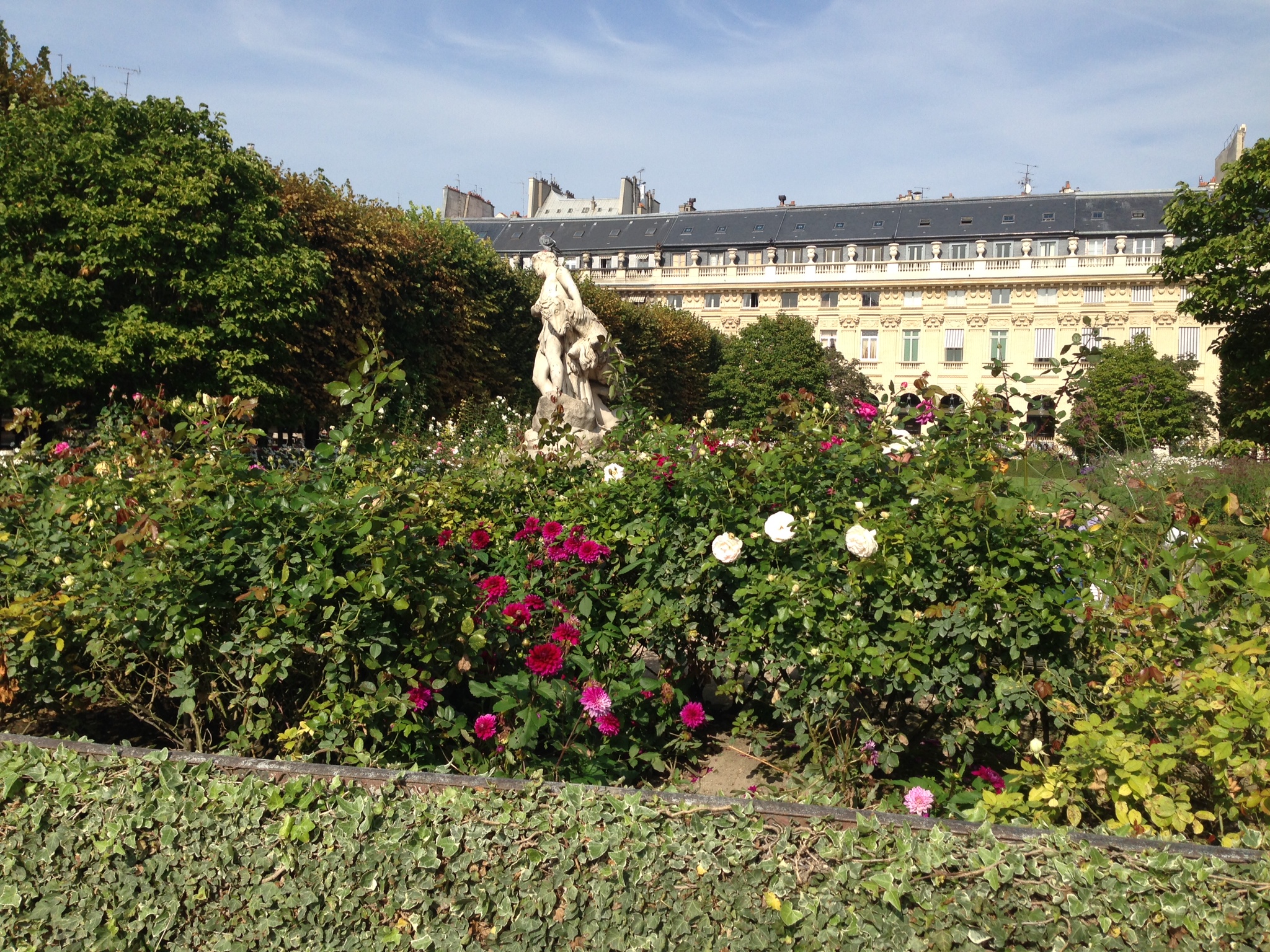 We ended our day with a wonderful Moroccan meal in the Marais district.  When we left at 11:00, the restaurant was still full.