Welcome to Paris and our own little version of la rentree, the return. Much more than American "back-to-school" time, la rentree celebrates French people coming home from their gloriously-long August vacations and life returning to its normal rhythms.
We are in Paris a few weeks later than the traditional la rentree and vacationing, not returning home. But coming to Paris feels like la rentree to us-a return to our favorite restaurants, parks, museums and neighborhoods.
Great Paris Arrival
After the most drama-free and enjoyable flight in recent memory, we arrived at Charles DeGaulle Airport ahead of schedule.
In spite of getting only a few hours of sleep, I remembered how airport taxi scams worked. A very charming man greeted us before we got to the taxi stand and offered to lead us to the taxis. He told us his services were the same as the taxi queue.
When I asked him about the fare, he quoted a price $25 higher than what we knew to be the typical fare. We had checked the fare before we left the baggage claim to be sure we had enough euros. I mentioned the fare discrepancy and he abruptly walked away. We then went to the official queue, got a taxi right away and paid the going rate.
Arriving at our apartment before we could check in, we stowed our luggage in a locker and spent four leisurely hours exploring our neighborhood in the ninth arrondissement.
We enjoyed a crepe and cappuccino at l'imprevu, a lovely, little cafe close to our apartment.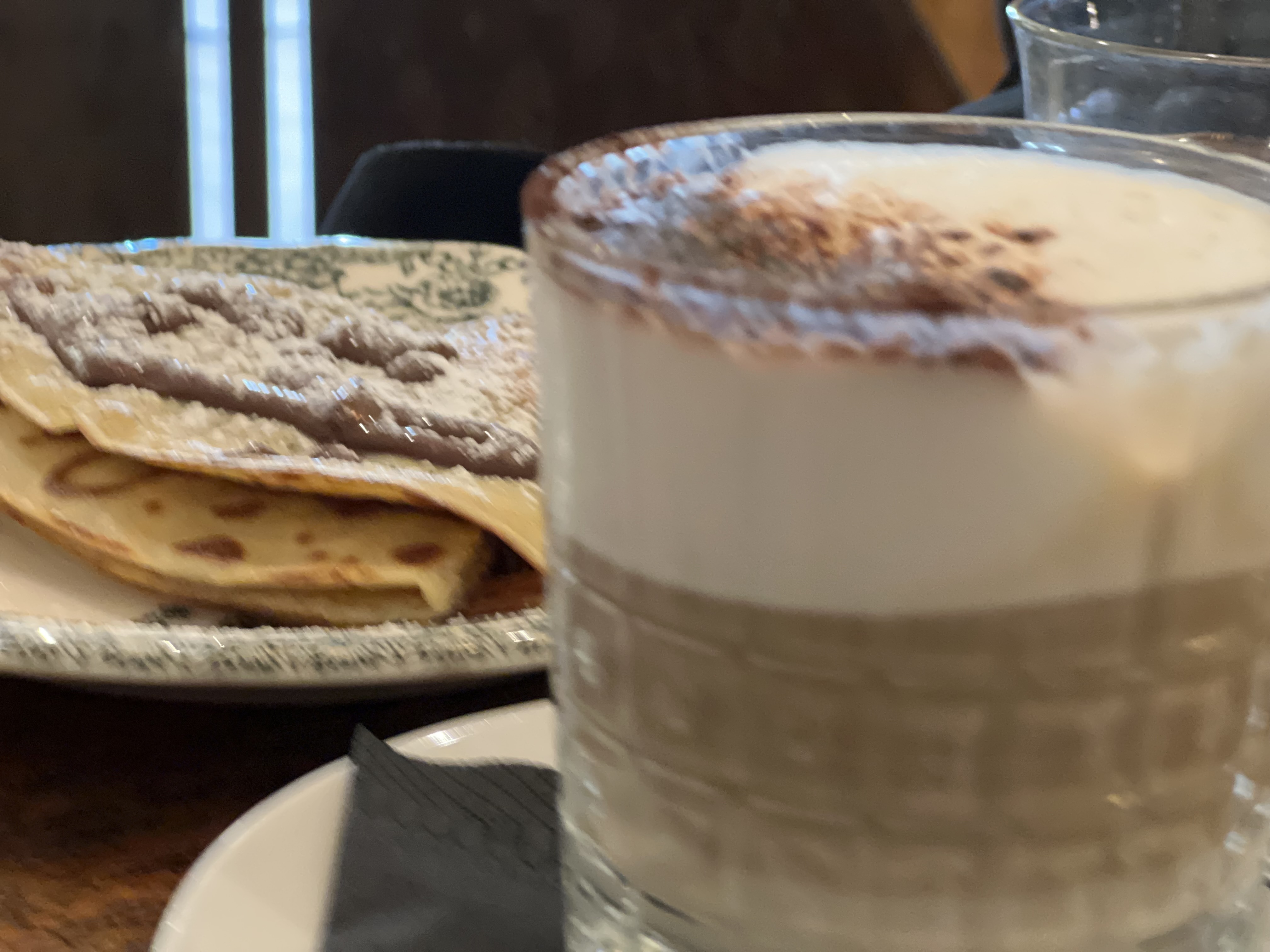 After lingering over our cappucinnos and conversation (as the French do), we joined Parisiennes savoring the beautiful fall Sunday afternoon.
A young woman who sounded a bit like Adele sang in front of the Pompidou Centre.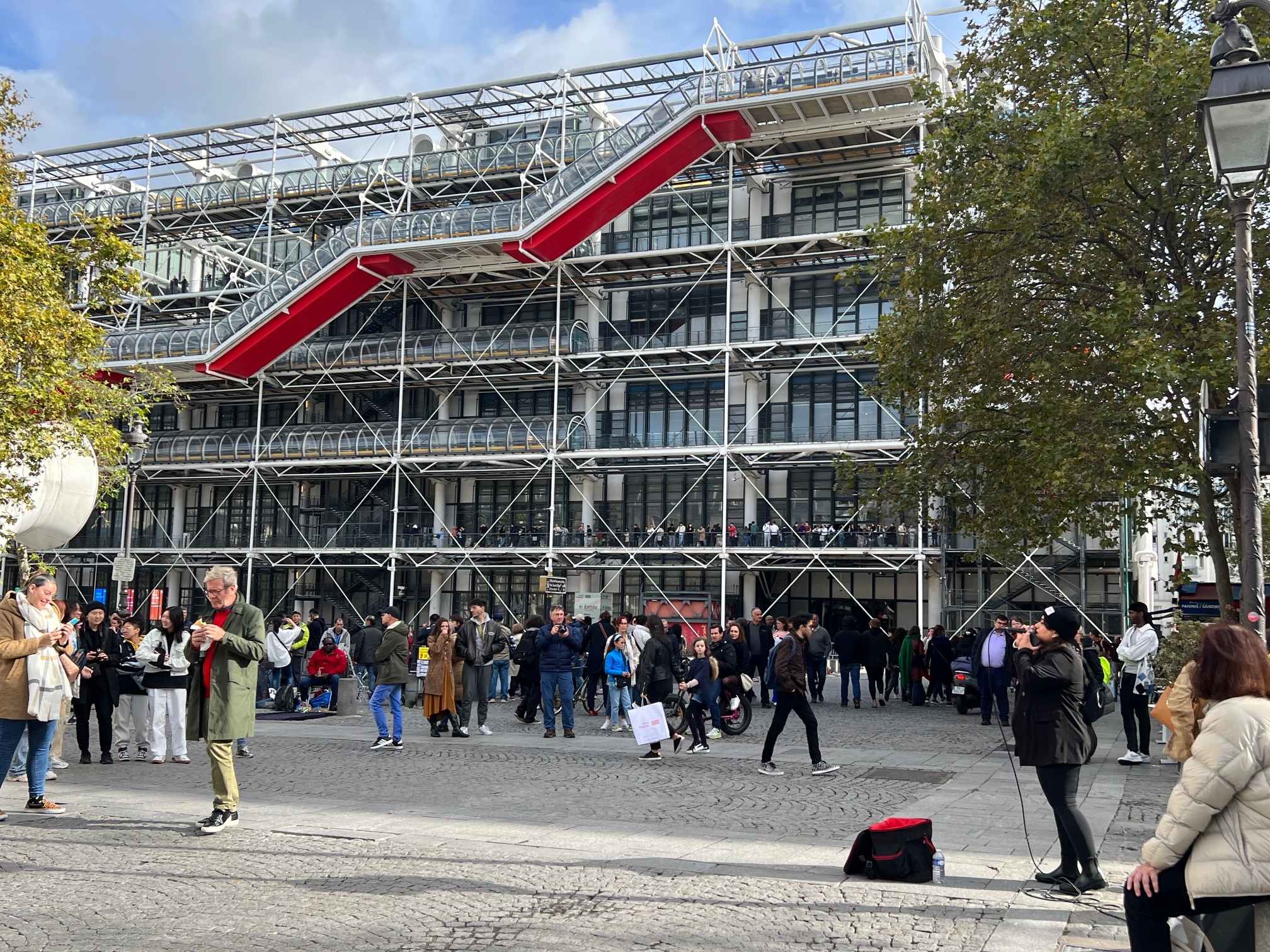 Pink flowers exploded on top of a corner cafe.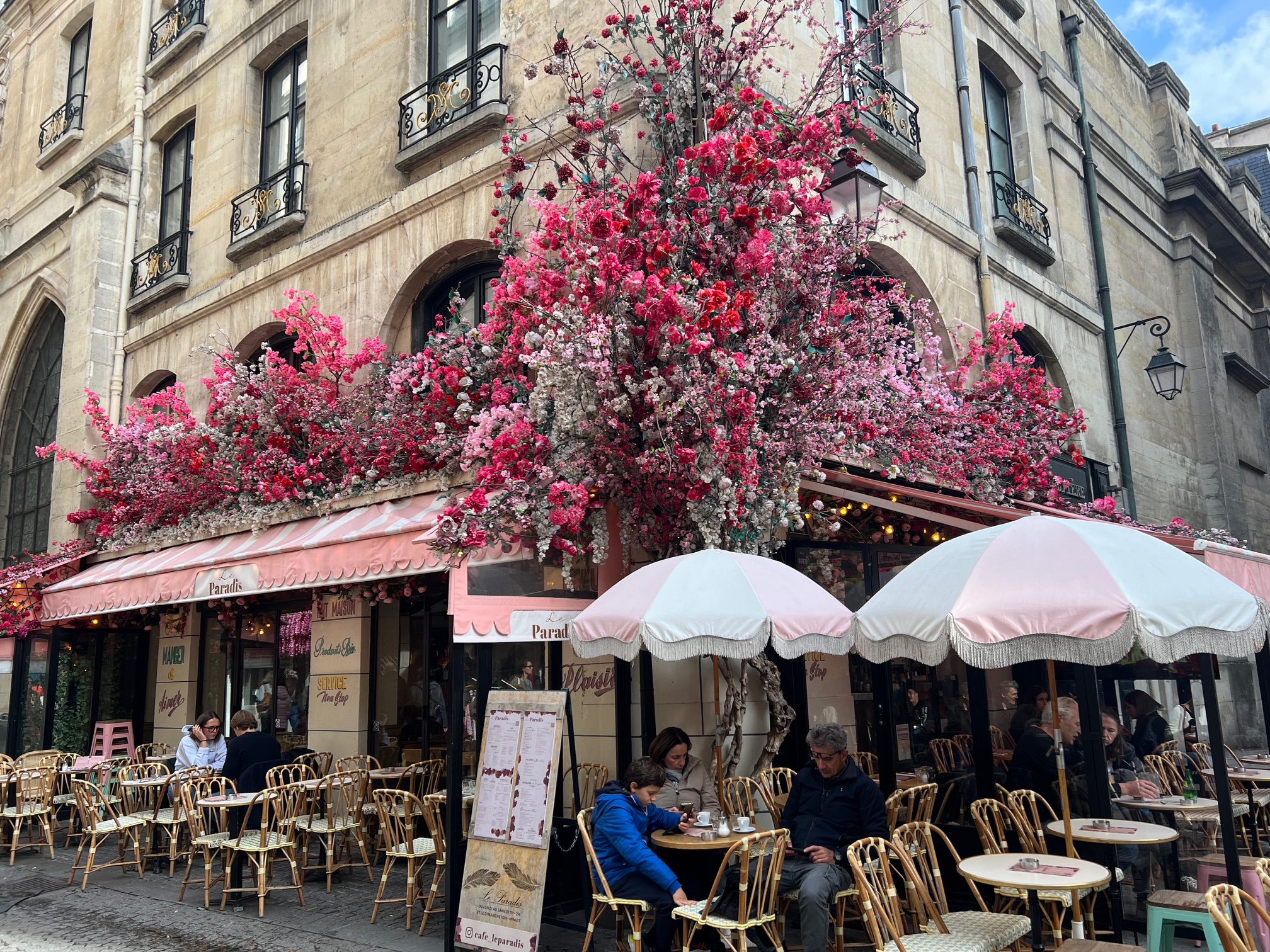 I think we saw the French version of the Dollar Store. Maybe before inflation, it was C'est Un Euro.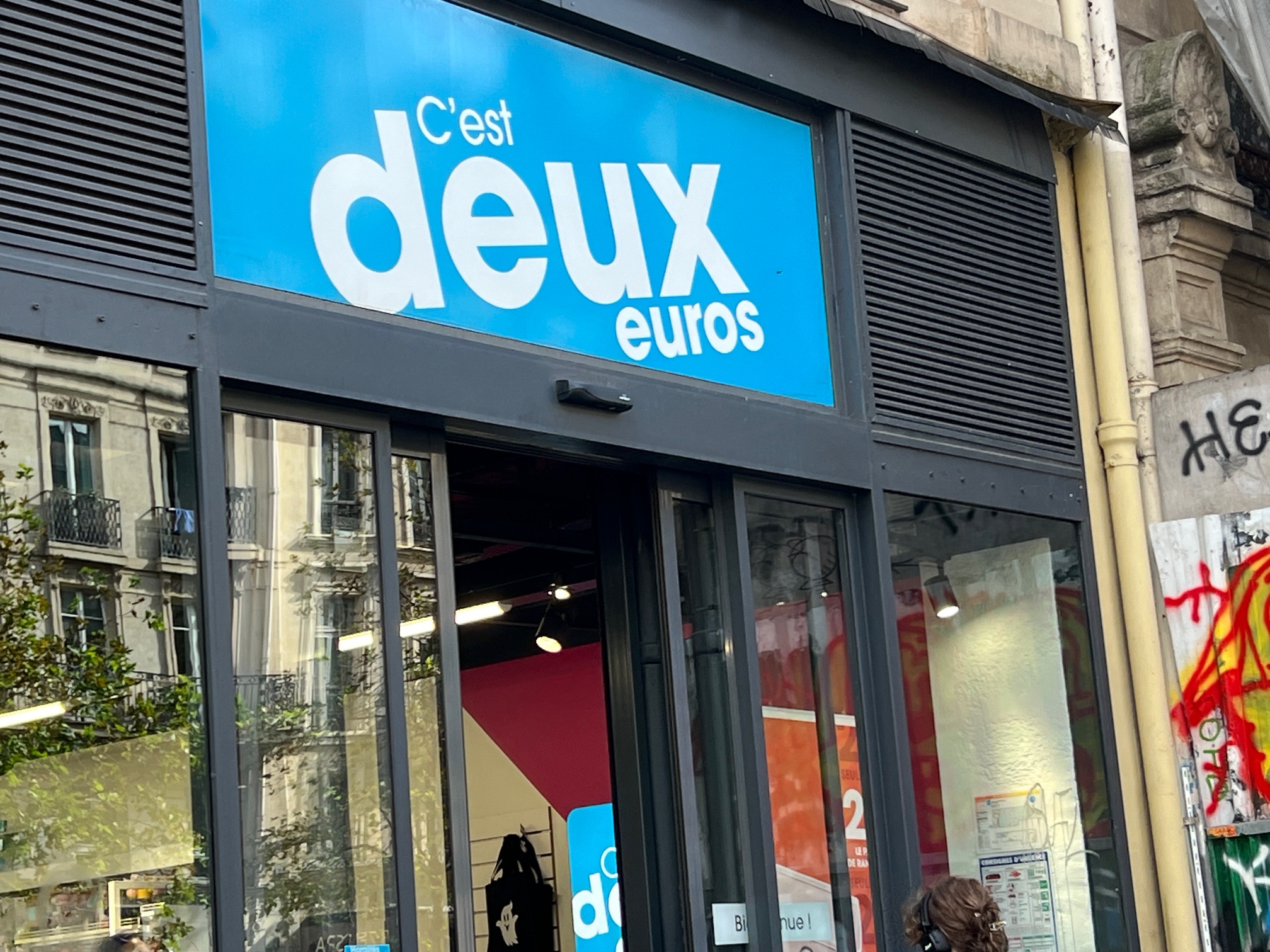 And of course, being in Paris, we could not go far without encountering a stunning arch or beautiful architecture.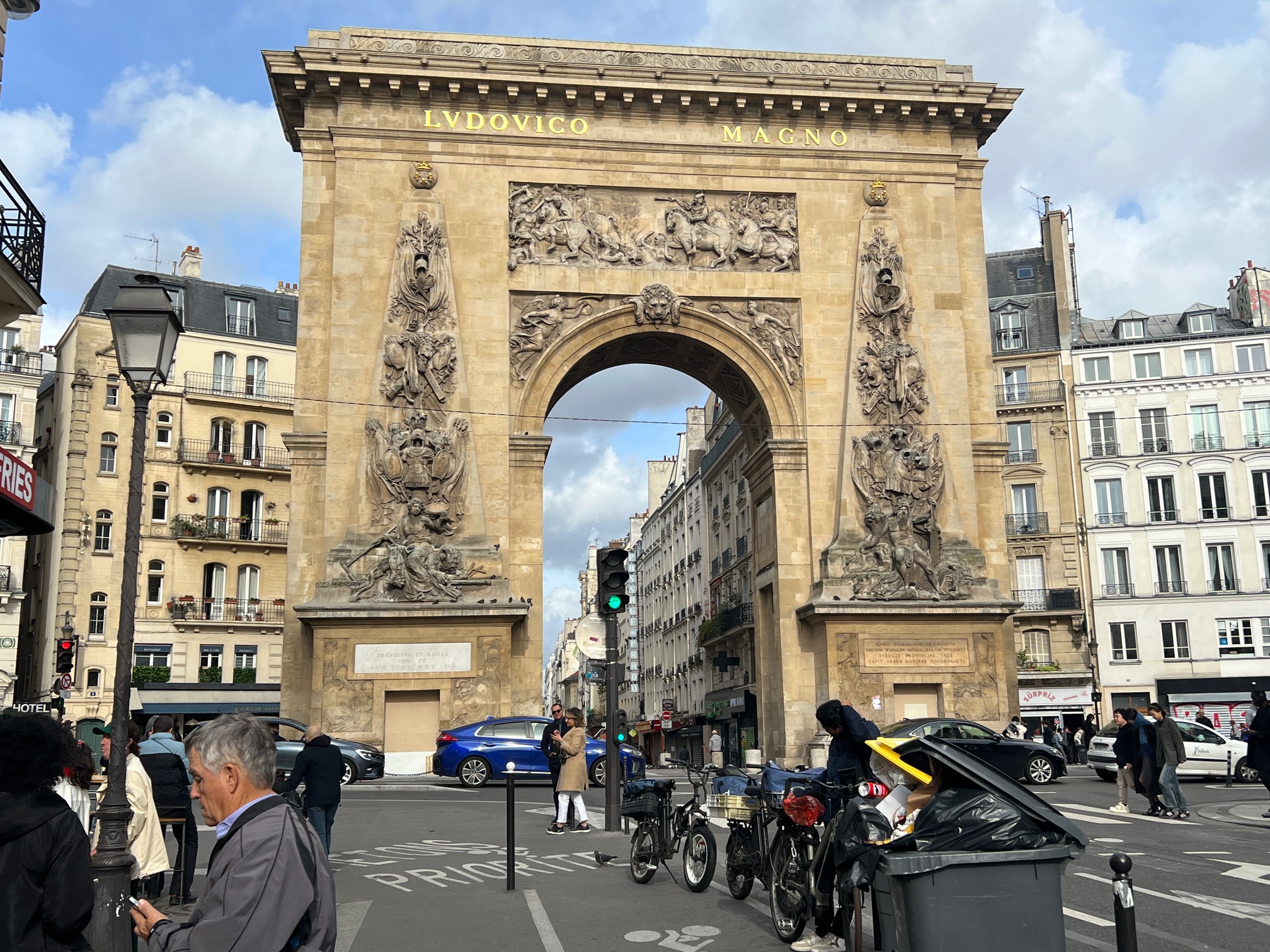 We discovered a wonderful little wine and cheese shop around the corner from our apartment. The friendly, knowledgeable proprietor helped us choose some great cheeses for our dinner. She also taught us about compte and goat cheese, two of our favorites.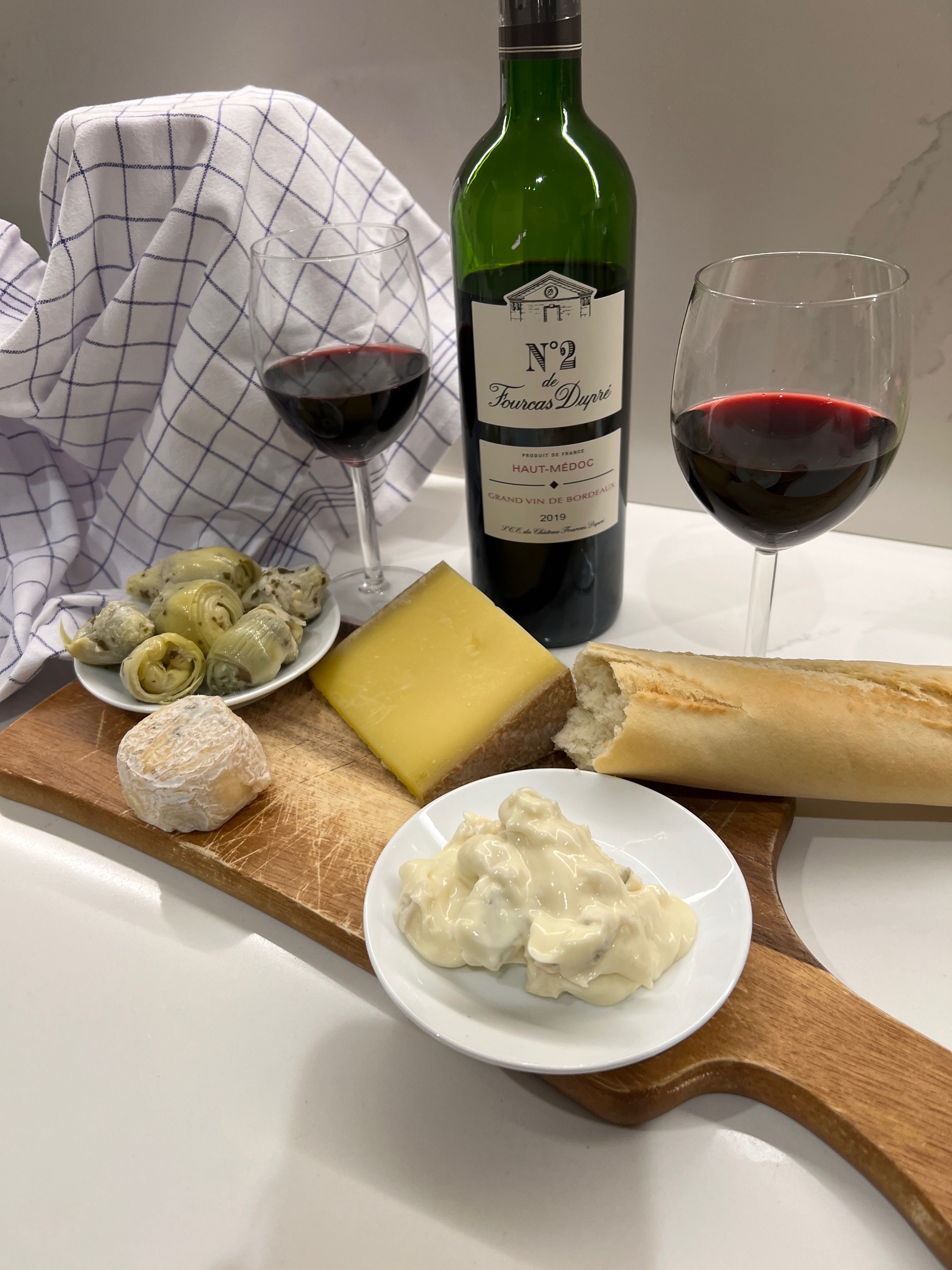 We had an interesting discussion with her about why wine isn't sold in grocery stores in some areas of three arrondissements after 5:00 PM. It has to do with public drunkeness in these areas.